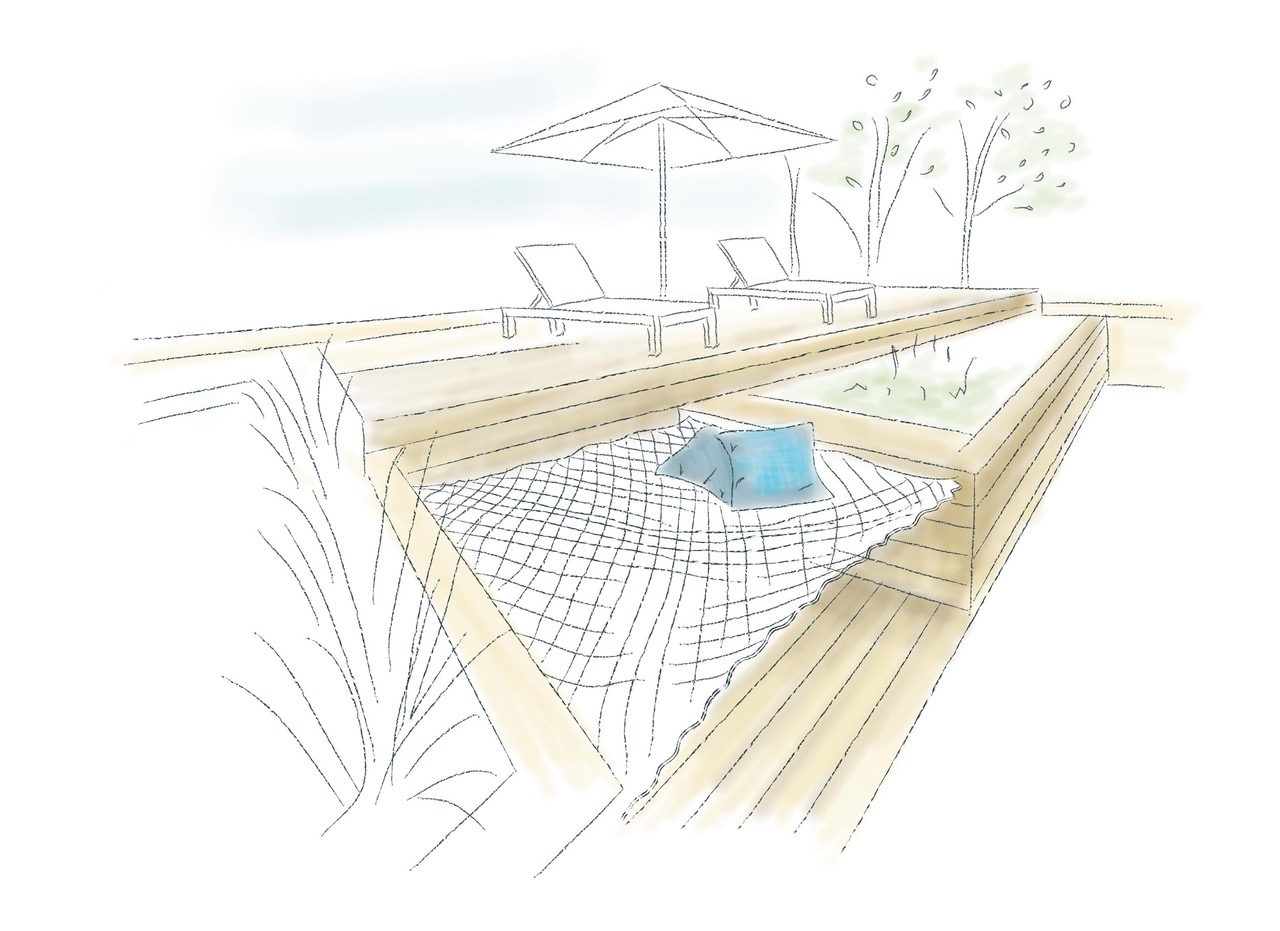 The sun bed is a structure usually set outdoor, mobile (wooden structure) or integrated in a terrace for example that will allow you to enjoy the beautiful days in a suspended net. Nets&Co polyester nets are UV treated and made to measure to fit in your available space. With a resistance of 175 kilos per square metre, this net will be ideal for the whole family.
The edge of the net is a 10mm diameter rope sewn all around the net. It has the role of reinforcing the net by spreading the load on your net but also allows a solid fixation on the structure.
Sunbed nets can also be made from Serge Ferrari's Precontraint 492. This PVC grill has a resistance of 370 kg/m². The edge of the trampolines in prestressed may consist of a border with eyelets arranged every 15 cm, this border can also be made of a sheath in which can pass a fiber glass stick and which will distribute the load on your trampoline.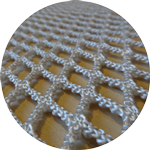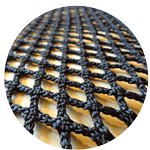 Net 13 x 13 mm
White or black
Polyester

13 x 13 mm

Mailles tressées

Traité Anti-UV

700 gr/m²

175 kg/m²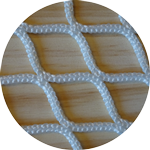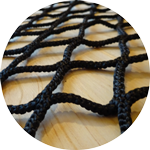 Net 30 x 30 mm
White or black
Polyester

30 x 30 mm

Woven

Anti-Uv treated

450 gr/m²

175 kg/m²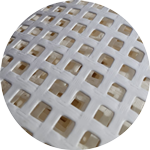 Precontraint 492 - Serge Ferrari
White
PVC

Grill holes 8 x 8 mm

Molded meshes

Anti-Uv Treated

1000 gr/m²

375 kg/m²

Nets&Co  propose galvanized 8x80 mm eye screw  or eyeplate screws
These fixations can resist to more than 60 kg/m²

We offer tension rope of 8mm diameter available in different colors (white, black, grey, red etc.)
The rope will allow to make the link between the fasteners of your structure and the bolterope of the net.
Confection sous 2 semaines
Livraison en France et à l'international